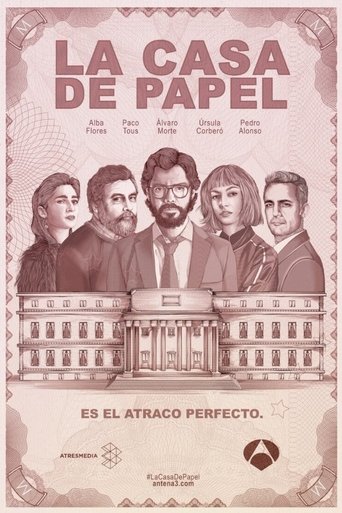 Sezona 1, Epizoda 1
Spanish television series whose plot revolves around the perfect bank robbery - in this case, not only a bank, but the National Coinage and Stamp Factory, the Royal Mint of Spain.
Epizoda 1 - Efectuar lo acordado
Otvori/zatvori opis epizode
After a failed heist, Tokyo is recruited by The Professor to join his crew in order to steal millions in Euros from the European Union Mint. On the day of the heist, things don't go as planned.