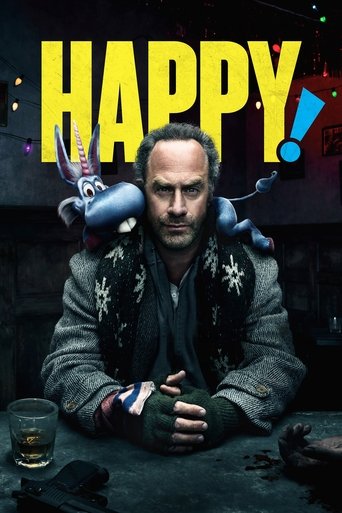 Sezona 1, Epizoda 2
Corrupt ex-cop turned hitman Nick Sax's life is changed forever by a relentlessly positive, imaginary blue winged horse named Happy.
Scenario:
Grant Morrison
Darick Robertson
Glavni glumci:
Epizoda 2 - What Smiles Are For
Otvori/zatvori opis epizode
Sax crashes a high-stakes poker game to win guns and cash for an escape from New York as Happy tries to convince him he's a father. Ex-wife Amanda and ex-lover Merry team up to rescue Hailey.